Archive for
April 29, 2013
Artwriter was sad to learn of the recent death by snake-bite of Smudge, the little terrier which featured as one of the psychological trappings in Tim Storrier's Archibald Prize-winning self portrait from 2012. The painting is titled The histrionic wayfarer (after Bosch).
Smudge was much loved by Storrier, who appreciated the dog's lack of critical opinion in relation to his master's work.
The dog accompanied Storrier faithfully in the studio, and was even allowed inside the Art Gallery of NSW for the gala announcement of the Archibald Prize when Storrier won.
According to Storrier's wife Janet, it wasn't the first time Smudge had been bitten by a snake. This time, it was fatal.
Knowing how much her husband would miss the dog, Janet had the animal stuffed. Janet sent me this picture of Smudge, who looks just as she did at the Archibald when she trotted nonchalantly into the AGNSW on the end of a horse's lead-rein.
"Yes, it was so sad poor Smudge got bitten by a snake again and died," Janet wrote to me.
"And photographed here (see below) with her is Trigger, Tim's current companion who has had two snake bites this year, 10 days apart, which cost a fortune at the Bathurst vet who loves us!"
Here is Trigger, circling Smudge.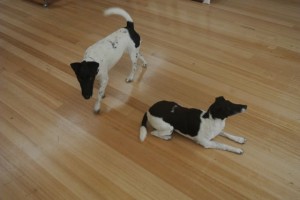 And here's another one. Judging by Trigger's tail, he's trying to make friends with Smudge.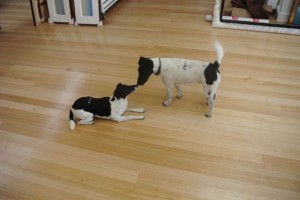 Here is Smudge in pride of place in her master's studio: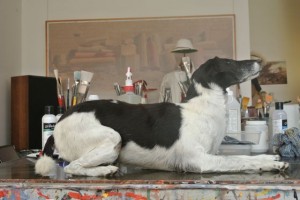 And, finally, here is the painting in which Smudge appeared: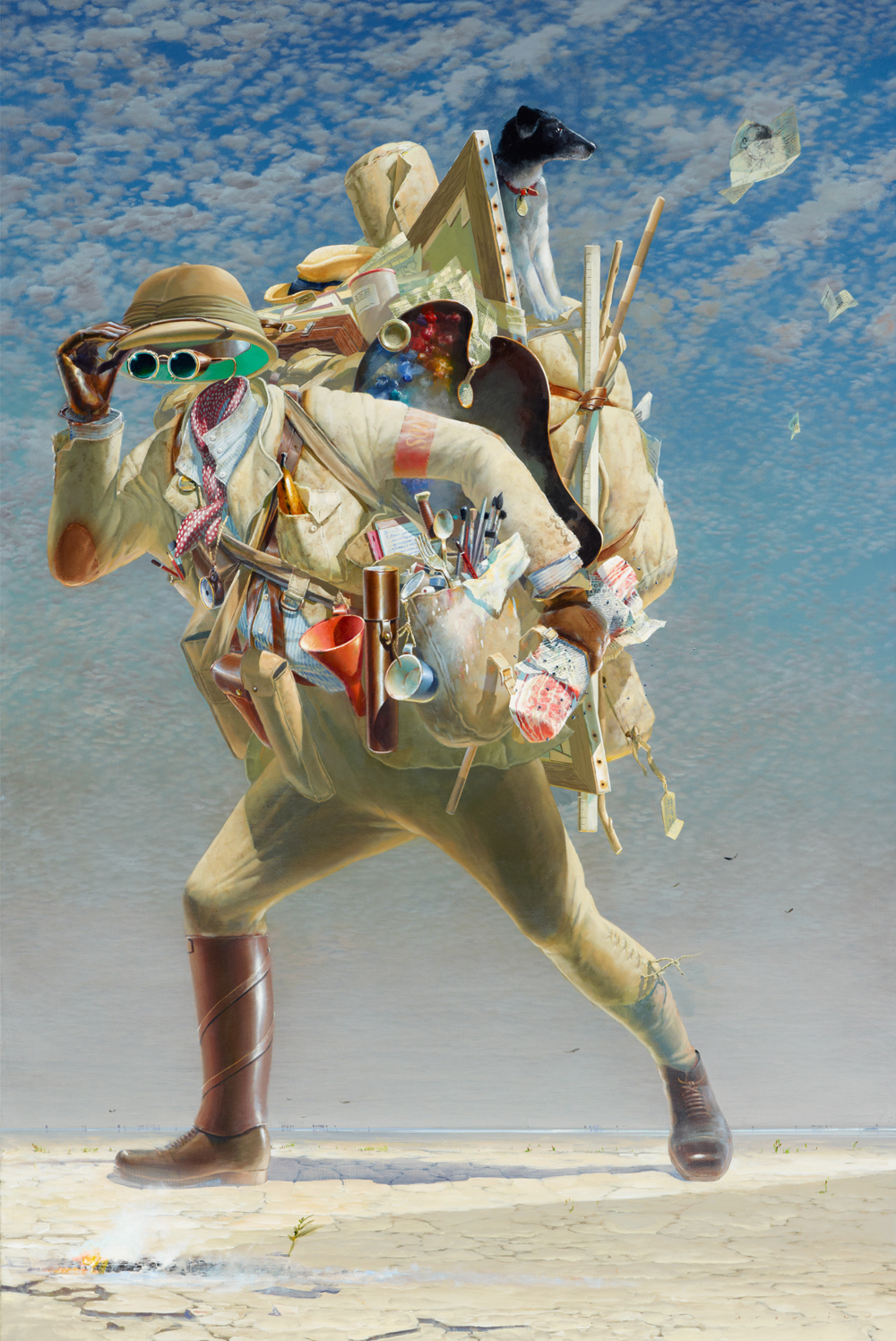 Hard-core dog lovers can read my original account of Smudge's big day out at the Archibald in an earlier post on this website.
Elizabeth Fortescue, April 29, 2013