Archive for
June 8, 2011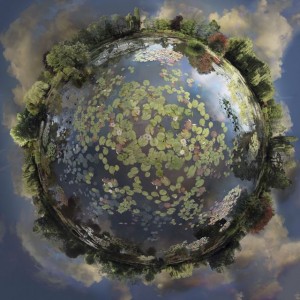 Catherine Nelson's photographs in her latest exhibition titled Future Memories at Dominik Mersch Gallery (until July 2, 2011) can only be described as visually enchanting.
The photographs, like Monet's Garden, shown at left, are a bit like looking up at the sky through the oculus in a 16th Century cathedral.
They remind me of the illustrations done by Antoine de Saint-Exupéry for his timeless novella, The Little Prince.  I have reproduced a copy of the cover below so you can see what I mean.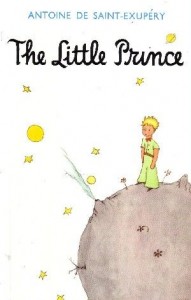 The photograph of Monet's garden is typical of the works in the show. I'll bet it's a view of the garden that old Monet never imagined would be possible. And I'm sure he would be delighted and enthralled to see his garden as it has never been depicted. Like a watery, weightless bubble, the lake and surrounding greenery become a world of their own. We come across this little world as though we have journeyed through the sky and suddenly seen it. If we step aboard we will be the only one there, free to explore.
The exhibition is part of the Head On Photo Festival. I couldn't resist adding it to my website.
Elizabeth Fortescue, June 8, 2011