Archive for
October, 2012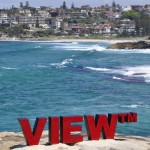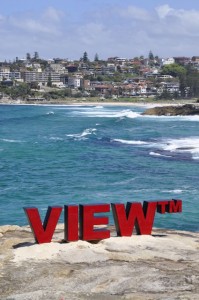 This fabulous artwork by Dave Mercer (left) is one of the stand-outs at this year's Sculpture by the Sea, Bondi. "It often seems that even the most basic of human experiences need to be branded in order to seem important and valid," the artist writes in the SxS catalogue.
The work, in powder coated stainless steel and acrylic, pulses in bright, vivid red on the cliff-top overlooking the ocean at the Tamarama end of the sculpture walk.
Here is a selection of pictures I snapped at the media preview for Sculpture by the Sea last week. Hover the mouse over each picture to see the artist's name and the title of the work.
Elizabeth Fortescue, October 23, 2012